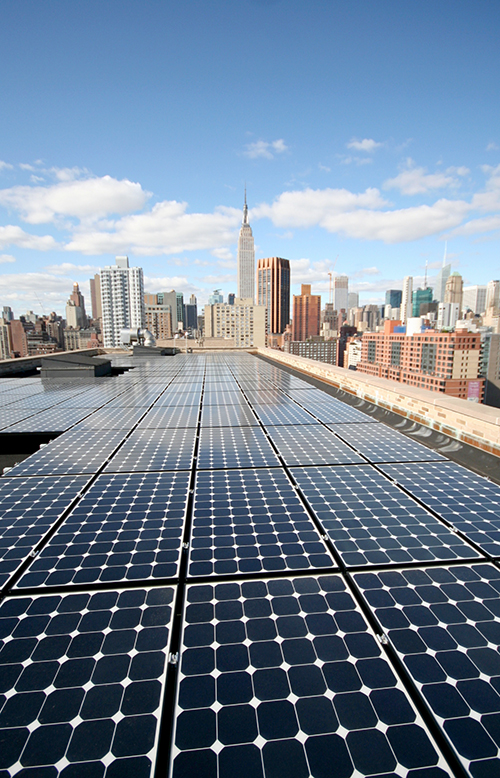 Solar Energy Systems, LLC:
Terms & Conditions

Acceptance of these Terms and Conditions
Your access to and use of this website of Solar Energy Systems is subject exclusively to these Terms and Conditions. By using this website, you fully accept the terms, conditions and disclaimers contained below. If you do not accept these Terms and Conditions, you must immediately stop using this website.
 
Advice
The contents of this website do not constitute advice and should not be relied upon in making or refraining from making any decision.
 
Changes to Website, etc.
Solar Energy Systems, LLC reserves the right to:
• Change or remove (temporarily or permanently) this website or any part of it without notice, and Solar Energy Systems will not be liable for any such change or removal
• Change, remove, or discontinue any software, service, or promotion (including but not limited to any pricing) as advertised on this website at any time without notice, and Solar Energy Systems will not be liable for any such change or removal
• Change these Terms and Conditions at any time, and your continued use of this website following any changes shall be deemed to be your acceptance of all such changes
 
User Conduct
You must not use this website for any unlawful purpose or in any manner that is prohibited or restricted by these Terms and Conditions. You agree to not take any action that might compromise the security or functionality of this website or that may render the site inaccessible to others. You agree not to modify, alter or otherwise damage the site in any manner whatsoever.
 
Links to Third Party Websites
This website may include links to third party websites controlled and maintained by others. Any link to other websites is not an endorsement of such websites and you acknowledge and agree that we are not responsible for the content or availability of any such sites. When visiting external links, please refer to that external website's terms and conditions of use. No hypertext links shall be created from any website controlled by you or otherwise to this website without the prior written permission of Solar Energy Systems.
 
Intellectual Property Rights
All materials and information on this website are the exclusive property of Solar Energy Systems, including all intellectual property rights. This website and the materials on or accessible via it and the IP rights therein may not be copied, distributed, published, licensed, used or reproduced in any way (except to the limited extent necessary for the permitted access and use of this website).
Solar Energy Systems, LLC and any associated logo are trademarks or service marks belonging to Solar Energy Systems, whether registered or not, and may not be may not be used, copied or reproduced in any way without our prior written consent. Nothing contained on this website should be construed as granting any license or right to use any trademark without our prior written permission.
 
Limitations of Liability; Disclaimer of Warranties
This website is provided on an "AS IS" and "AS AVAILABLE" basis without any representation or endorsement made. Solar Energy Systems is not responsible if information made available on this website is not accurate, complete or current. TO THE FURTHEST EXTENT PERMITTED BY LAW, SOLAR ENERGY SYSTEMS HEREBY DISCLAIMS ALL WARRANTIES, WHETHER EXPRESS OR IMPLIED, INCLUDING ANY WARRANTY OF MERCHANTABILITY OR FITNESS FOR USE OR FOR THE PURPOSE INTENDED, AND WHETHER BASED ON CONTRACT, WARRANTY, STATUTE, TORT (INCLUDING NEGLIGENCE OF ANY NATURE, WHETHER SOLE OR CONCURRENT), STRICT LIABILITY OR OTHERWISE.
To the maximum extent permitted by law, Solar Energy Systems will not be liable for any consequential, incidental or other indirect loss or damage of any nature (such as but not limited to lost profits or loss of revenue or business opportunity) arising out of or in connection with the use of this Website, whether based on contract, warranty, statute, strict liability, tort (including negligence of any nature, whether sole or concurrent) or otherwise.
Solar Energy Systems makes no warranty that the functionality of this website will be uninterrupted or error free, that defects will be corrected, or that this website or the server that makes it available are free of viruses or anything else which may be harmful or destructive.
 
Indemnity
You agree to indemnify and hold Solar Energy Systems and its officers, employees and agents harmless from and against all liabilities, claims, damages and losses of any kind, including attorneys fees and expenses, relating to any claims or actions brought against Solar Energy Systems or its officers, employees or agents arising out of any breach by you of these Terms and Conditions or other liabilities arising out of your use of this website.
 
Further Agreements
Nothing on this website constitutes an offer or proposal on behalf of Solar Energy Systems. Notwithstanding anything stated or implied to the contrary on this website, Solar Energy Systems is not obligated in any manner to enter into any agreements or other contractual arrangements with you except on terms acceptable to us and contained in an agreement or other writing signed by us.
 
Severability
In the event that any provision of these Terms and Conditions is declared by any judicial or other competent authority to be void, voidable, illegal or otherwise unenforceable, we will use reasonable efforts to amend that provision after having been notified of such declaration or, at our option, we may sever such provision. In all instances, the remaining Terms and Conditions shall remain in full force and effect.
 
Applicable Law and Disputes
These Terms and Conditions and all matters arising from them are governed by and are to be construed and enforced in accordance with the laws of the state of New York, other than its choice of law rules. That state's courts shall have exclusive jurisdiction over all disputes arising in connection with this website.
 
Binding Effect
These Terms and Conditions shall inure to the benefit of Solar Energy Systems and our successors in interest.
 
Entire Agreement
These Terms and Conditions contain the entire understanding and agreement between us relating to the use of this website. Solar Energy Systems reserves the right to add, delete, or modify any or all provisions of these Terms and Conditions without notice.